Where I can, i've been making changes towards a more eco planet around the house and for my own personal lifestyle. One of the main things for me was sanitary wear.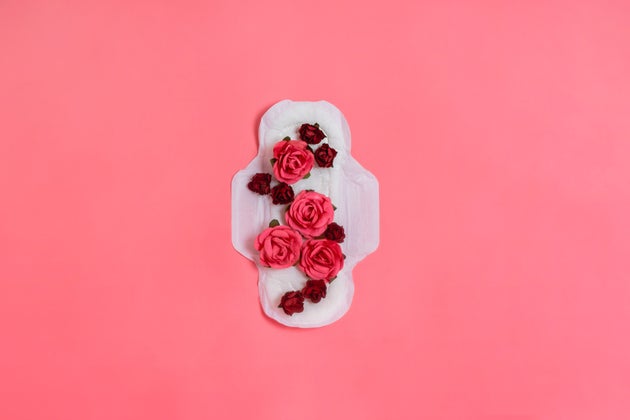 If we stick to the basics of what is mostly used and available in the supermarkets, the tampon and sanitary towel, lets be honest, neither are particularly pleasant right and then add to this the amount of plastic and toxins injected into them, who knows what we're putting into our bodies.
Stat: 1 sanitary towel takes between 500 and 800 years to decompose
A couple of years ago I was introduced to reusable sanitary pads – some say gross, I say like wearing a pillow for your vag. Wear, rinse, wash. So you have to deal with a bit of blood in the rinsing process, but it's your blood.
I really like how they feel, they're not messy, they don't rustle as you walk or kick off a mouldy lavender smell because the big brands think that's a great way to hide your natural stink. And then, one of my friends only went and created a successful brand of reusable sanitary pads https://www.wearemout.co.uk/. Lauren, the founder, designer, director describes the brand as 'A New Way to Period' and has a vast knowledge of sanitary wear that she shares in an entertaining and honest way on her social media platforms.
Stat: 700,000 panty liners, 2.5m tampons and 1.4m sanitary towels are flushed down the toilet every day in the UK.
I opted for the lighter trial pack because after the first day, my periods aren't particularly heavy and only last about 5 days. This consists of 2 mega flo, 2 medium flo and 2 mini flo pads, plus a handy bag to put them in when you're out and about.
Not to disillusion a favourite childhood fairytale, but they're like the less aggressive 3 bears of the menstrual world and I am goldilocks. Daddy pad (mega) , mummy pad (medium) and baby pad (mini). So what i'm saying here is that there is a (just right) pad for everyone.
So how do they wear and wash. I can honestly say that for me, I could not even tell I was wearing anything. They are super comfortable, super secure and even the over night mega flo came into it's own. No leaks and no odour.
I rinsed them out after use and wore some up to 8 hours a time, then popped them in the wash with a normal load and hung them out to dry.
Wear 'em Out – Our pads are produced in the UK and made of breathable fabrics with double-binding edges. These edges block leaks, while the breathable fabrics allow moisture to evaporate. The less moisture, the less bacteria. And as it's bacteria that causes odour, there's no need for perfumes or harmful chemicals
I have such confidence in these pads and will be ordering some more medium flo pads as they're the ones I use the most and 2 aren't enough for me. That's another great thing about Wear Em' Out, you can mix and match, buy in packs or as individuals depending on you and your flo. Having a baby, then why not try the post birth box or have a teenage girl about to start or has started her period? There's the teen box too and the perfect generation who are keen to make changes for a better world.
Check out The Blob (that's blog) to me and you, that's full of educational info on making the change to reusables, saving the planet and everything in between.
How do you feel about making the switch to a reusable pad? Does it creep you out or would you give it a go? Perhaps you have made the change already? I would love to hear your thoughts.
https://www.wearemout.co.uk/shop/
Stay safe and well people, until next time xx
These are my thoughts and opinions, I will only write about things I am passionate about and believe in